Prepaid reservations are guaranteed.
We have a variety of cabins to suit your party's own unique needs, ranging from 2 person cabins to 2 full bedroom cabins.
Each cabin comes fully equiped with private...
We have a variety of RV lots to suit your party's own unique needs.
Our sites support both 30
AMP and 50 AMP connections. Many sites have sewer connections, and sites without...
The tent camping area is located in the medow on the banks of Schultz and Rebecca Creek.
We offer both primitive tent camping and camping with electricity.
There are many trees...
What's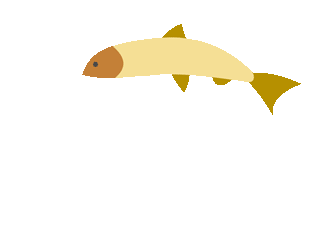 Canyon Lake is a popular destination that fits nearly everyone's idea of vacation. The surrounding area has a lot to offer, enjoy and see.
Located on a unique bend where the Guadalupe River meets Rebecca and Schultz Creeks, RandR Campgrounds offers a quiet and peaceful family atmosphere just outside of the hustle and bustle of Canyon Lake.
Our secluded patch of river is perfect for fishing, boating, swimming or just relaxing...
There is a lot to do here at our campgrounds. On the hill by the cabins, we have horseshoes and a children's playground. We rent Tubes and offer life jackets*.
There are 2 creeks along with the nearby Guadalupe River to enjoy and explore. If you are an angler, swimmer, boater or hiker, you will find our area is perfect for your activities. For the more laid back approach the trickling water sounds of the water ways will sooth your inner self.
Our cabins come with free Cable TV, and we offer free WIFI througout the majority of our campground. note: in some areas of the campgrounds the WIFI reception is spotty.
We offer a fully-plumbed Bathhouse with showers, and an On-site Laundromat.
*Availibility may vary. First Come First Serve.
A few basic camp supplies are available on-site, just to make your stay a little more convenient. These supplies include, but are not limited to: Firewood, Ice, WaterHoses, and RV Sewer Hoses.
As a further service for our guests we have kayaks and tubes available to rent.
3660 Tanglewood Trail
Spring Branch, TX 78070
manager: 1-210-459-1066
office: 1-830-885-4035
You can reach Maria the park manager at (210) 4459-1066. For all your other questions please call the office (830) 885-4035